It's Back to Basics meets Back to the Future. Now that we're spending more time at home, we want armchairs and couches that don't just look good, but feel comfortable.
"People are sick of furniture that falls apart. They're asking more questions about quality and back support. Our orders are strong," says Andrew Hopping, head of sales and marketing at Montreux Furniture in Christchurch.
Interior designer Natalie Hewitson of Sojo Design in Auckland echoes his words. "We're getting more requests for custom couches and chairs, because clients are taking comfort into consideration. Clients want deeper seats so their knees are supported. They want sofa arms wide enough to balance a coffee cup, for when they work at home."
But if you do work from home on your sofa, be aware that chiropractors aren't thrilled. "Makeshift work setups can cause back, shoulder and wrist pain," says Dr Jenna Duehr, a spokesperson for the New Zealand Chiropractors' Association." Your head is heavy. Looking down at your laptop strains muscles at the back of your neck and upper shoulders. This can result in pain or tension in the neck or upper back."
Spine experts want you to sit in a neutral posture, which means feet flat on the floor, knees slightly higher than your hips, and hips, shoulders and ears lined up with each other. "Try to create 90-degree angles at the waist and knees," says Duehr. "But whatever chair you use, try not to sit too long in any one position. Your spine thrives on movement. Get up at least once an hour. Do some stretches, walk around, get some movement happening. Your spine and your body will thank you."
When it comes to cushions, aim for middle-of-the-road — not too squishy, not too firm. "There's the age-old debate of foam versus feathers," says Annie Moir, design director at James Dunlop Textiles in Dunedin. "Feathers give a relaxed look but need regular plumping. Feather-wrapped foam gives a similar luxurious effect, but less upkeep."
Moir's company supplies high-performance upholstery and curtain textiles to 15 countries in the Asia-Pacific region. "We're seeing a strong trend to luxurious textured fabrics and stain-resistant fabrics," she says.
When it comes to colours and shapes for furniture, it seems Kiwis like an eclectic look. "In the same room we might have an heirloom piece passed down through the family, a new purchase, something upcycled from a junk shop, and a Trade Me find. It's all in the mix," says Moir.
"The biggest regional difference is colour. People in Auckland, Northland and the Bay of Plenty like light and airy beachy colours and styles. They love texture rather than colour. As you head south to more-rural areas, people like florals and botanicals in earthy hues of green, rust and clay. Towards the bottom of the South Island, rich jewel tones show up. This is to do with the climate and the unique light in each territory."
Experts BusinessDesk consulted would not endorse actual brands. But we used their tips to find back-friendly chairs and sofas made in New Zealand. Prices are approximate, because they depend on which padding and fabric you choose.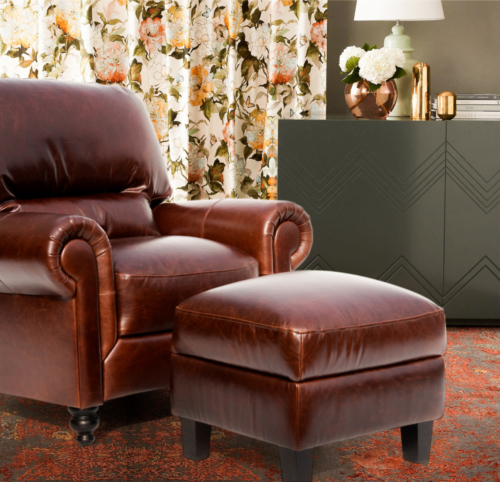 Ranfurly recliner by Kovacs Design, from $4556
Lying almost flat neutralises strain on the lower spine and helps circulation by elevating your feet. But spine experts are not keen on marshmallow-soft chairs that you sink into – because your spine is not supported. Instead, look for a recliner with medium-firm cushions, support for your head and feet, and a chair back you can adjust from 90 degrees, to midpoint, to almost lying flat out.
Look at the Ranfurly recliner by Kovacs Design in Christchurch. Along with a lumbar pillow and tension-adjustable springs for back support, the chair can be reclined manually, or with an electric motor. You can get an ottoman or integrated foot support, and the recliner comes in six colours of wood and 24 different leathers.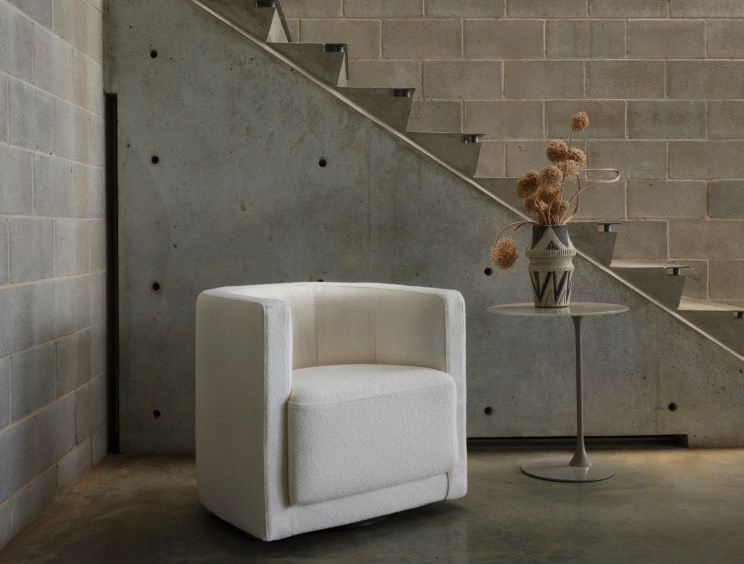 King Living Oliver Tub Chair, from $1,418
The Oliver Tub Chair is a modern take on a classic design. Built on a strengthened steel frame it combines a deep seat with King's Postureflex system for robust back support and comfort. The hidden swivel base and a range of covering options, which include fabrics, leathers and outdoor materials, make this a stylish little number.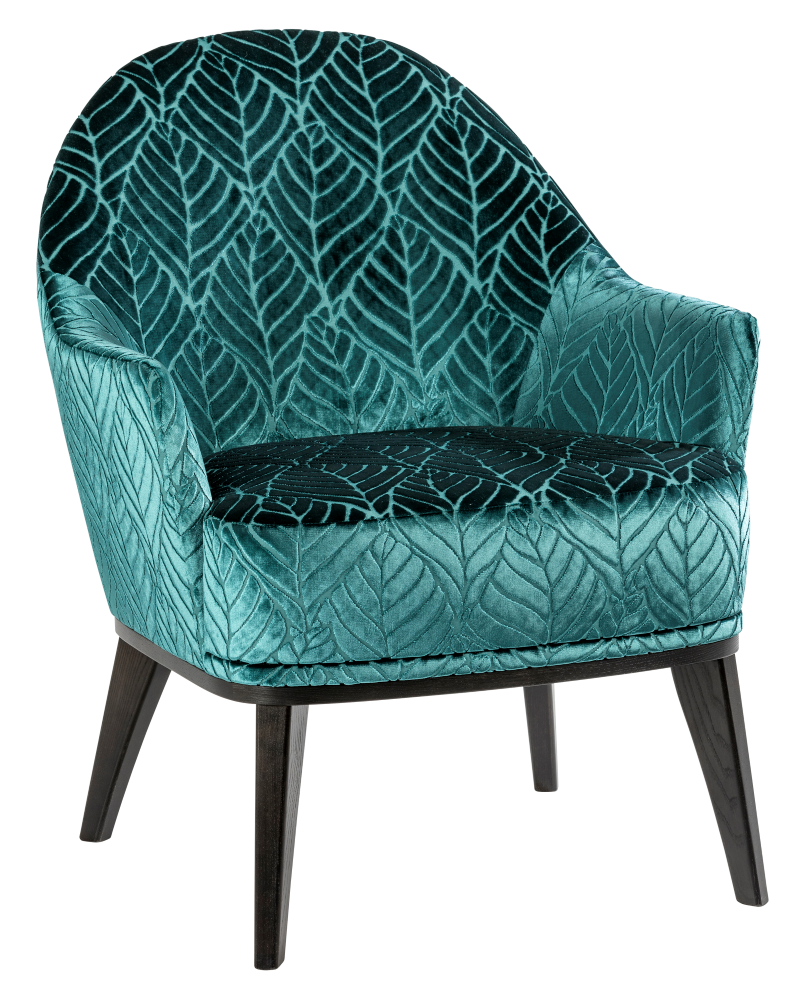 Elliott armchair by David Shaw, from $2785, plus fabric
"People now want cafe-style eating nooks and coffee spaces at home," says Natalie Hewitson. If space is tight, she suggests a bucket chair in a luxurious fabric. "Kiwis prefer neutral-coloured sofas but like funky or statement fabrics for armchairs. And they love tone-on-tone fabrics."
Consider the Elliott Armchair by David Shaw. At 720mm wide and 800mm deep, it packs a lot of comfort into a compact bucket seat. Made in hardwood, with foam-wrapped cushions, it can be upholstered in any New Zealand-sourced fabric or leather.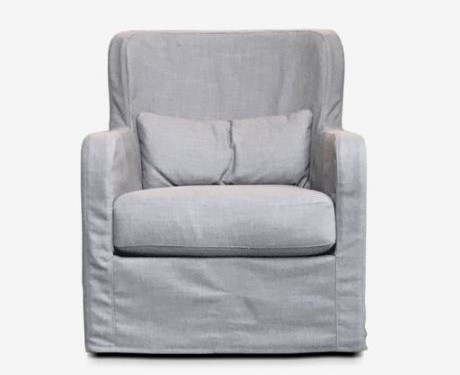 Pluto chair by Belle Interiors, from $2811, plus fabric
For a healthier lower spine, avoid sitting with a flattened lower back. Duehr explains: "You need lumbar support – a curved area at the base of the backrest to support your lower back. Your backrest will ideally come up to your head, so your neck is supported. If the chair makes you slouch, the backrest is not sufficient."
The Pluto chair by Christchurch furniture designers Belle Interiors has a high back and removable lumbar pillow. It can be supplied with slipcovers so you can change your decor to suit the seasons. Shown here is the Pluto chair with a slipcover in James Dunlop Soho, a stain-resistant linen and viscose blend, at $117 a metre. In this fabric, the Pluto chair is $3372. Find it at any McKenzie & Willis outlet.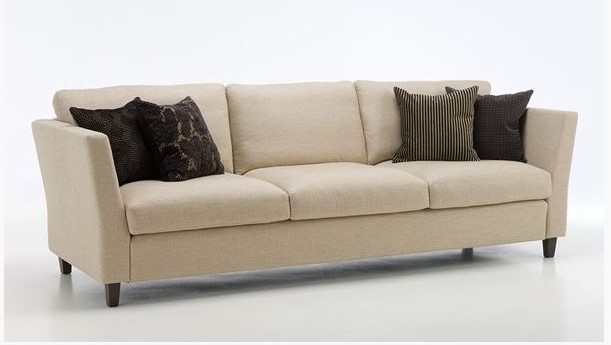 St Germain sofa from Montreux Furniture, $6000-$7000, depending on fabric
Montreux Furniture custom-makes sofas and armchairs for luxury lodges, hotels and high-end homes. Construction is old-school strong, with frames made in Southland beech hardwood (from a sustainable forestry company). Sofa seats and backs are steel sprung and padded, with a sprung front edge. This is an extra layer of springs that runs along the front edge of the sofa base, giving it a puffy "fish mouth" shape, which helps seat cushions stay supportive through years of movie marathons.
The St Germain sofa is a bestseller for Montreux. "It's a good height off the floor, easy to get in and out, good back support," says Andrew Hopping. "I like it so much I bought it for my parents."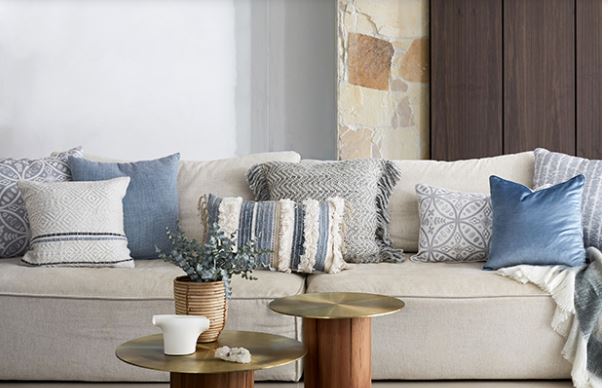 The Cushion Company
Maybe you just need to refresh the cushions on a sagging sofa? The Cushion Company in Auckland is in the secret address books of many interior designers, because it custom-makes sofas and sofa beds from scratch.
Plus, it can make replacement chair and sofa cushions in foam, fibre or feather-wrapped foam. You can use your own fabric, or the Cushion Company will supply it. The free fabric samples service lets you choose up to seven, which are delivered to your door for you to see and touch. See fabrics at Warwick. Prices depend on sofa size and materials, but we were quoted around $1500 to re-cover six back and seat cushions on a three-seater sofa, using box edges, zips and fancy piping.