Pictured above: Bayleys' Polly Markus, Kate Kirby, Suzie Wigglesworth, Zara Morris, Jordan Brown and Peta Laery
Bayleys is committed to promoting diversity and inclusion as a basis for increasing women's participation — and career success — in the commercial property sector. we asked two industry leaders and four successful female members of the Bayleys nationwide commercial team to share their own experiences and their thoughts on this subject.
While she's deeply dedicated to all aspects of diversity and inclusion, when Leonie Freeman, chief executive of Property Council New Zealand (PCNZ), talks about gender diversity, in particular, her passion is obvious.
"I know I get over-excited, but we're really shifting the dial in this area now and seeing great outcomes when companies recognise that it's important to welcome talented women, and even more importantly – to keep them."
Freeman joined PCNZ in December 2018, after working in the industry for 30 years. "We do a lot of work around measuring women's participation in speaking at industry events, such as panels, forums and conferences, and with our panel pledge, we aim for a ratio of 40 percent male, 40 percent female, and 20 percent discretionary - male or female," says Freeman.
"I tell women to just put up their hands and get noticed, and if they say that they're nervous or don't think they have anything to contribute, I remind them that of course they do."
She says there's no doubt that attitudes are changing though – albeit slowly, in commercial real estate, which has traditionally been a male domain.
"One of our initiatives – and businesses like Bayleys are already doing this – is encouraging men in this part of the industry to support women co-workers, in order for them to progress on their own merits."
Freeman says that after a few months in her current position, a journalist asked how she was finding it – specifically - as a female. "I realised, then and there, that the gender part of that question should be completely irrelevant in future, and that's what we're working towards."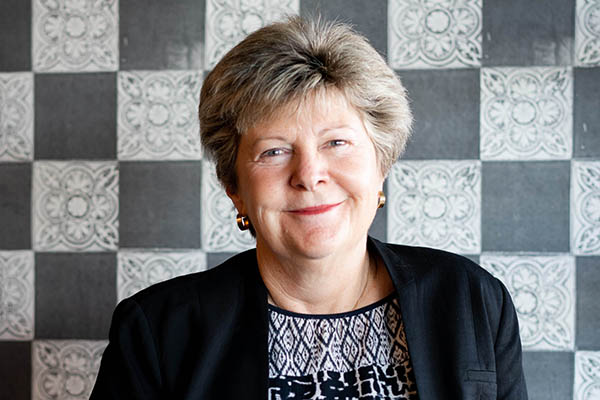 Like mother, like daughters
Yvonne Westerman, director of Bayleys Taupo, is another well-known property industry stalwart. "I just don't give a hoot if someone's male or female, the only important thing is whether they can do the job!" she says.
Her mother, Dorothy Westerman, was a Taupo real estate pioneer who regularly drove around town with her youngest children, in the early 1960s, putting up 'for sale' signs. "If a section was a bit messy she'd whip out her own rotary hoe and tidy it up!"
Westerman and her identical twin sister, Elaine followed their mother into the business. "We never thought being female was an issue, and our mother didn't give us any special treatment."
Westerman specialised in property management, while Elaine Westerman's strengths lay in sales, before her unexpected illness and death, eight years ago. "To be honest the thing I'm most proud of in my career, is that I was able to come back, even in my grief, and keep things going here," says Westerman.
"Within a few months we hit 50% of market share in Taupo for the first time, which had always been Elaine's goal, and that felt really good."
The business remains family-based and potential employees usually need to join a waiting list.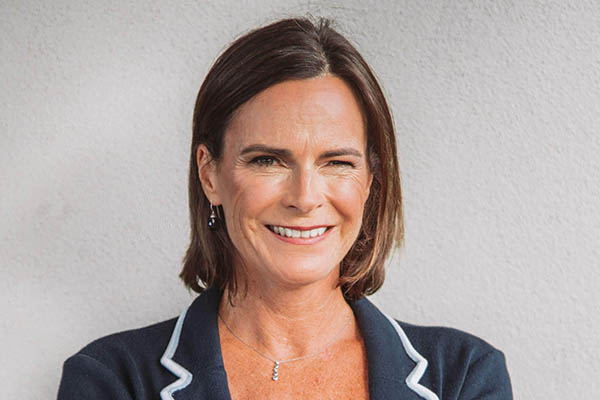 Flexibility and freedom
With a background in hotel management, Peta Laery, associate director sales and leasing at Bayleys North Shore, wanted more room for work/life balance, but when she first considered commercial real estate she was advised to try residential first.
Laery's first role was in project marketing, selling apartments off the plan but she found she had no real enthusiasm for it. She got her big break when she joined Bayleys' commercial division, 18 years ago and knowing it was male-dominated, she was determined to make a difference. "I absolutely loved it, from the very first day, and I was lucky to have an amazing sales manager who took me under his wing for the first six months and taught me everything. "I can honestly say in all the time since, there's only been one occasion where I encountered a man who didn't want to deal with me."
Laery says she was given a great patch in the industrial area surrounding Auckland Airport and she soon knew almost every building, every owner, and every tenant – and still does today.
She enjoyed the personal freedom her job brought with it, guaranteeing plenty of family time, and she was frequently named top female commercial agent in New Zealand. After eight years Laery left Bayleys to work for other commercial sales companies, before moving back to her original employer, early this year. "I can't believe how much has changed in Bayleys – especially when it comes to encouraging women in the business," she says.
Laery enjoys being around younger salespeople and sharing her wisdom. 'Some of the guys in their 20s, especially, are expecting to make lots of money but they don't have the life experience that I do." She says that as a sales and leasing broker, she has extensive knowledge of all facets of the business and that even after all these years, finalising a deal is still thrilling.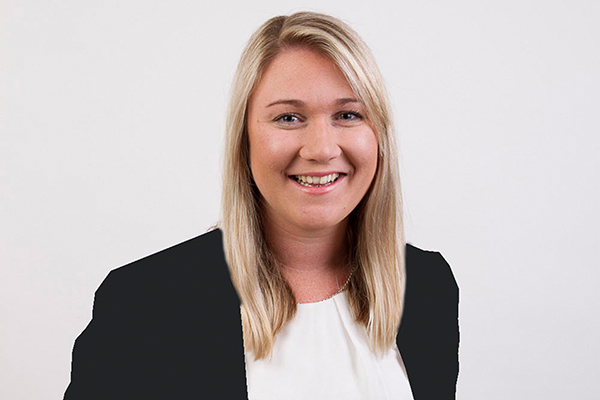 Finding the right fit
With a business management degree, Rebecca Bruce is one of a handful of women working in commercial real estate in Hamilton. "My mother is a residential salesperson, but commercial somehow felt like a better fit for me because I'm good with numbers plus I have accounting and marketing skills, and I can analyse data very quickly."
Bruce won the 2016 Real Estate Institute of New Zealand (REINZ) Commercial and Industrial Rising Star of the Year award.
She joined Bayleys two years ago and says that the company has a great culture, with plenty of assistance available for its salespeople. "They're good communicators, and especially supportive of their female talent, introducing us to each other with conference call catch ups, and other events.
"In some ways this business is easier to progress in if you're an older male, and some clients still prefer to deal with a man, but there are others who want a female agent." Bruce says that in fact this is happening more often, as women are taking on senior roles in the businesses she deals with, in growing numbers.
"It's great because I'm very rarely the only woman in a room now but if that is the case, I always enjoy the challenge of showing I can add value, and before long they respect you.
"The Property Council has been good to me too, organising six-weekly lunches with women in related fields, such as lawyers, planners and councillors, so it's a really nice chance to network and share ideas." Bruce says negotiating commercial and industrial deals at the top end of the market can be complex and she finds the process of finding tailored solutions for her clients immensely satisfying.
Jessica McKenzie was doing a conjoint degree in law and architecture when a sudden change of mind saw her graduating in 2007 as a Bachelor of Property. She joined Bayleys in 2012 and qualified as a registered valuer in 2013, concentrating on Auckland's CBD and fringe suburbs. "Commercial real estate suits my personality because I'm not an emotional person and dealing with people selling their homes doesn't appeal to me," she says.
"I really love numbers and I'm very analytical, so commercial is a natural fit."
McKenzie, whose clients have included Auckland Council and Auckland Transport, confirms that this side of the property business is still mostly male. "Last year I had to fight a rent review and there were raised eyebrows when a woman turned up, but I got through that okay." She says there's no doubt Bayleys do all that they can to help support women in commercial real estate, but some attitudes in the wider industry are yet to change.
"Those senior men in business, who only want to deal with another man for their property transactions, really need a mind-shift and I don't know how we can make that happen.
"I don't let it get to me though, as I'm quite pragmatic and I'm in a happy, healthy work environment with great male colleagues. "I have a deep passion for my job and I hope that I can inspire other women to come and work in this sector."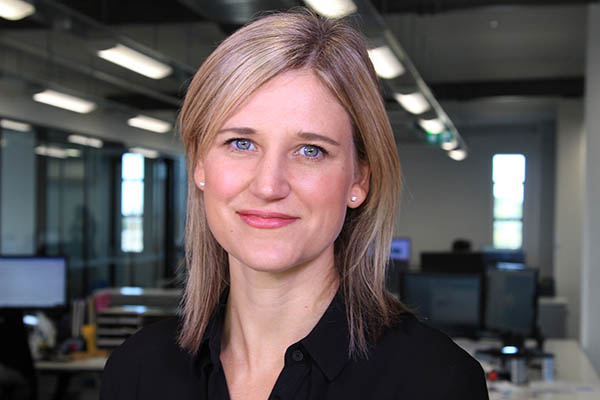 Institutional knowledge
Addressing the issue of gender diversity, REINZ CEO Bindi Norwell says that as a profession real estate has a good gender balance with around 48 percent of the industry made up of women.
"Interestingly, there are quite distinct categories where one gender outweighs another – there are more men in all age categories below the age of 43 and over the age of 58, but women outweigh men in the 43-57 age range."
Norwell notes that currently the CEOs of REINZ, the REA, the Property Council and the New Zealand Property Investors' Federation are all women and additionally, the REINZ Board has a strong female representation.
"However, we have many fantastic male leaders at CEO/MD level at the different real estate brands and property organisations," she says.
"So, whilst we are making good strides in terms of gender diversity, it would be good to see more representation of women at senior levels across the profession.
"Lastly, we have a good mix of ethnic diversity across the profession, but more work could be done in this space, particularly to represent Maori and Pasifika communities."
REINZ holds an annual Women in Leadership event and Norwell also speaks at other events, sharing her own experience in leadership. She says REINZ also tries to ensure that all the speakers, at different events throughout the year, represent the individuals that make up the real estate profession, in terms of gender, sexual orientation or race.
"We are working on an industry-wide culture and conduct programme that will provide best practice tools and resources to prevent discrimination of all forms in the workplace, including around gender." Norwell agrees that commercial real estate is still largely a male domain but says that many of the large brands run their own programmes in this space which involve initiatives such as research projects, mentoring programmes, and events, as it has been recognised that it would be encouraging to have more women in that side of the industry.
"Additionally, the Property Council also runs a Women in Property programme which offers career support and networking opportunities." When it comes to her own career Norwell believes she's been lucky. "I haven't felt any issues of discrimination – I've had great support from both men and women throughout my career, but I know that not everyone has had the same experience as me."
She says she does her best to back the women she works with in their careers, and will continue to do so. "I am a strong advocate of development plans, coaching and training & development across our team to support career development."
Norwell is also involved in various mentoring programmes outside of REINZ and is a member of Global Women.
The quest for diversity
In 2018, Bayley Corporation managing director Mike Bayley sponsored an Auckland University study that investigated women's experiences in the commercial property sector in Auckland.
The report "Women in commercial property: An analysis of women's work life and structure in the professional commercial property industry in Auckland", was led by Professor Deborah Levy, with Doctor Raewyn Hills and Doctor Jane Horan from the Department of Property at the University of Auckland Business School.
They completed 20 intensive one-on-one interviews with women at university intending to enter the commercial property profession, as well as with women currently employed in the sector, and women who had left it behind.
Broadly, their findings confirmed that gender-bias within the industry leads to loss of female talent – especially with a small number of senior female role models to inspire new entrants. Many women abandon commercial real estate careers because of a lack of support from male colleagues, bullying is still commonplace, and a lack of rigorous HR protocols often makes it difficult for women to resolve employment issues. It became clear that good management and leadership is vital for an organisational culture that is inclusive and fair.
Bayleys national director, commercial, Ryan Johnson is a member of the Property Council's Diversity and Inclusion Committee, and for the past two years the company has adopted the 40:40:20 panel pledge at all commercial events.
Bayleys also has its own Women in Property Committee and is developing a recruitment strategy to educate women about the benefits of a career in commercial property and the support available to them at Bayleys.
Bayleys is proud to be a sponsor of a new gender diversity study which is being carried out by New Zealand Property Council, in partnership with Global Women and McKinsey & Company. For more information please visit: https://www.propertynz.co.nz/news/benchmark-diversity
Find out more about Bayleys, and search for property, here.

Bayleys is the only significant national real estate business in this sector that is Kiwi owned and operated. Established as a specialist commercial agency in the early 1970s, this remains the cornerstone of Bayleys' business.