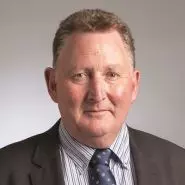 Adrian Orr
Governor
Appointed March 2018.
Previously chief executive officer at the Guardians of the NZ Superannuation Fund, deputy governor and head of financial stability.
Earlier chief economist for Westpac Banking Corporation
Previous roles as an economist at the Institute of Economic Research, the Treasury, National Bank of NZ and the OECD.
A 1983 undergraduate of Waikato University and 1985 Master's graduate (with distinction) from Leicester University in the UK.
Discover the public sector and its key players
Discover the investigation
Made with support from