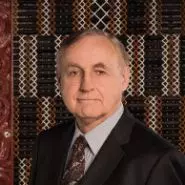 Alan Bollard
Chair
Professor of Practice at Victoria University of Wellington.
Previously executive director of the Asia Pacific Economic Cooperation (APEC) secretariat, governor of the Reserve Bank of NZ, and chief executive and secretary to the NZ Treasury.
Holds a PhD in economics and an honorary Doctor of Laws from Auckland University.
Former executive director of the NZ Institute of Economic Research.
Career
APEC
Executive Director
Jan 2013 - Dec 2018
Centres for Asia Pacific Excellence
Chairman
Jan 2018 - Present
NZ Portrait Gallery
Chairman
Jan 2019 - Present
Victoria University of Wellington
Professor of Practice, Pacific Region Business
Jan 2019 - Present
New Zealand Infrastructure Commission / Te Waihanga
Chairman
Jul 2019 - Present
Discover the public sector and its key players
Discover the investigation
Made with support from