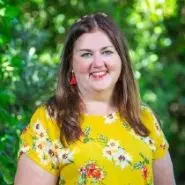 Alison Collins
Kaitohutohu mātanga pūtaiao matua
Appointed departmental chief science advisor in August 2017.
Previously worked for 12 years for Manaaki Whenua/Landcare Research, specialising in ecosystems, soils, land use and informatics, and working with regional councils and central government agencies to understand and prioritise their science needs.
Focused on science for environmental stewardship through translating complex science so decision-makers can better access and use research and build capability.
Career
Cranfield University
Research Officer
Aug 1996 - Aug 1998
Halcrow
Environmental engineering consultant
Sep 1998 - Sep 1999
Cranfield University
Research Fellow
Jan 2002 - Dec 2005
Landcare Research / Manaaki Whenua
Director, National Land Resource Centre, Science Leader/Manager
Apr 2005 - Aug 2017
Ministry for The Environment / Manatū mō te Taiao
Departmental Science Advisor
Aug 2017 - Present
Discover the public sector and its key players
Discover the investigation
Made with support from