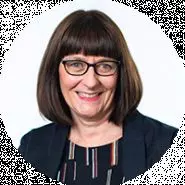 Alison Hill
Director of engagement and implementation
Appointed July 2018.
Previously general manager community engagement and strategic partnering in the establishment of Oranga Tamariki.
Earlier general manager provider and community services at the Ministry of Justice.
Helped establish restorative justice in NZ's criminal justice system and the new independent agency for children and young people in care, Voyce/Whakarongo Mai.
Career
Ministry of Justice / Tāhū o te Ture
Manager, Restorative Justice, Project Manager
Aug 1998 - Dec 2009
Legal Services Agency
Manager Policy and Development
Feb 2009 - Oct 2011
Ministry of Justice / Tāhū o te Ture
General Manager, Provider and Community Services
Aug 2011 - Jul 2016
Investing in Children, Ministry of Vulnerable Children, Oranga Tamariki
General Manager, Community Engagement and Strategic Partnering
Jul 2016 - Jul 2018
Pharmac
Director, Engagement and Implementation
Jul 2018 - Present
Discover the public sector and its key players
Discover the investigation
Made with support from