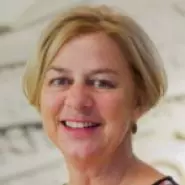 Alison McDonald
Deputy secretary, immigration
Leads Immigration NZ.
Previously deputy chief executive services for children and families (south) at Oranga Tamariki, deputy commissioner for performance improvement at the Public Service Commission) and director of Customs' 2020 transformation programme.
Made an Officer of the Order of the British Empire in 2008 for work at Customs in the UK.
Career
HM Revenue & Customs
Human Resources Director, Director Tax Credits and Child Benefit
Mar 2011 - Oct 2013
State Services Commission
Deputy Commissioner
Oct 2013 - May 2016
NZ Customs Service
Programme Director Customs 2020
May 2016 - May 2017
Ministry for Children / Oranga Tamariki
Deputy Chief Executive Children and Families (South)
May 2017 - Jun 2021
Ministry of Business, Innovation and Employment / Hīkina Whakatutuki
Deputy Secretary Immigration New Zealand
Jul 2021 - Present
Connected Stories
Discover the public sector and its key players
Discover the investigation
Made with support from