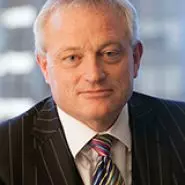 Allan Freeth
Chief executive
Appointed September 2015.
Previously chief executive of TelstraClear, 2005-2012, and for five years chief executive/managing director of Wrightson.
Previously held senior management roles in Wrightson Rural and Trust Bank.
Chair of Triplejump until October 2018, Housing NZ until July 2015, and chair of the Advisory Board of Global Film Solutions until April 2017.
Chair of numerous not-for-profit organisations.
Holds a BSc (first class Hons) in zoology, a Doctorate in philosophy in population genetics, and an MBA.
Career
Crimestoppers Trust
Chairman Of The Board
Jan 2009 - Present
Housing New Zealand Corporation
Chairman of the Board
Sep 2013 - Aug 2015
Global Film Solutions
Chairman of Advisory Board
Feb 2014 - Present
Triplejump
Chairman of the Board and Executive Chairman
Jun 2014 - Jul 2018
Environmental Protection Authority / Te Mana Rauhī
Chief Executive Officer
Sep 2015 - Present
Discover the public sector and its key players
Discover the investigation
Made with support from