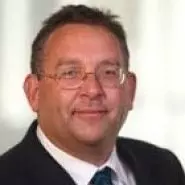 Allan Frost
General manager, business performance and finance
Appointed June 2020.
Former consultant, held executive roles at the NZ Transport Agency and Ministry of Agriculture earlier in career.
More than 20 years' experience in both private and public sector leadership and executive roles.
Previous positions in legal, risk and assurance, programme delivery, ICT, planning and performance, and finance.
Career
New Zealand Transport Agency / Waka Kotahi
Group Manager - Organisational Support
Oct 2008 - Jul 2017
Allan Frost Consulting
Principal Consultant
Aug 2017 - Jul 2018
GNS Science / Te Pū Ao
General Manager, Business Services
Jul 2018 - May 2019
Allan Frost Consulting
Principal Consultant
Jun 2019 - May 2020
Worksafe / Mahi Haumaru Aotearoa
General Manager - Business Performance and Finance
May 2020 - Present
Discover the public sector and its key players
Discover the investigation
Made with support from