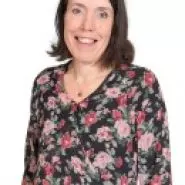 Andrea Schöllmann
Deputy Secretary, education system policy
Appointed 2013.
Joined the ministry in 2007, holding senior management roles in tertiary, international and system policy areas.
Previously at the former Ministry of Economic Development for seven years.
Leads the system policy group, which provides advice on early childhood education and schooling, and on the performance of the education system for Māori and Pasifika learners.
Holds a PhD and Master's from Lincoln University. Holds German qualifications in business management and administration.
Career
Ministry of Business, Innovation and Employment / Hīkina Whakatutuki
Policy Manager
Sep 2000 - Sep 2007
Ministry of Education / Te Tāhuhu o te Mātauranga
Deputy Secretary Education System Policy, Group Manager Tertiary Education
Sep 2007 - Oct 2021
Ministry of Education / Te Tāhuhu o te Mātauranga
Director, Te Puna Kaupapahere / Policy, Te Tāhuhu o te Mātauranga / Ministry of Education
Oct 2021 - Present
Discover the public sector and its key players
Discover the investigation
Made with support from