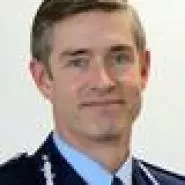 Andrew Coster
Commissioner of police
Appointed April 2020.
Previously acting deputy commissioner, strategy and partnerships.
Oversaw the government's firearms reforms, including the ban on semi-automatic firearms.
Former solicitor at Crown Law, seconded to the Ministry of Justice as deputy chief executive in 2016.
Co-ordinated the replacement of HR and payroll system in 2015.
Earlier area commander in Auckland City Central before becoming the district commander for the southern district in 2013.
Holds an LLB (Hons) from the University of Auckland and a Master of Public Management from Victoria University.
Discover the public sector and its key players
Discover the investigation
Made with support from