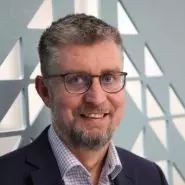 Andrew Crisp
Chief executive
Appointed December 2018 after joining HUD as acting chief executive in October 2018.
Previously chief executive at Land Information NZ.
Earlier leadership roles at the Treasury, Department of Labour, Ministry for the Environment and Ministry of Business, Innovation and Employment.
Part of the team that established MBIE in 2012 and was deputy chief executive building, resources and markets.
Began career at Coopers and Lybrand.
Holds a BCom and Administration degree from Victoria University and is a chartered accountant.
Discover the public sector and its key players
Discover the investigation
Made with support from