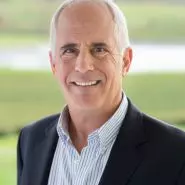 Andrew Ferrier
Chair
Previously headed companies in Canada, the US and NZ (Fonterra), and is executive chair of his investment business, Canz Capital.
Sits on University of Auckland Council, chair of Orion Health, director of Bunge in New York, and George Weston in Toronto.
Business degrees from the University of New Brunswick and Concordia University.
Career
Canz Capital
Executive Chairman
Sep 2011 - Present
The University of Auckland
Member of the Council
Jan 2012 - Dec 2020
NZ Trade and Enterprise / Te Taurapa Tūhono
Chairman
Jan 2012 - Present
Bunge Ltd.
Director
Jan 2012 - Dec 2020
George Weston Limited
Director
May 2018 - Present
Discover the public sector and its key players
Discover the investigation
Made with support from