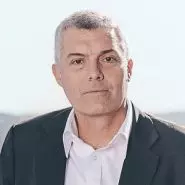 Andrew Hughes
General manager, corporate trustee services
Appointed July 2019.
Experienced in Asian and NZ financial sectors, as well as corporate governance, operations and strategic planning.
Previously spent 15 years in Japan heading Capital Services Group.
Prior NZ experience included seven years with another trustee company, and four years with the finance company subsidiary of a major Australian Bank.
Chartered accountant.
Career
Trustees Executors Limited
CFO/National Manager Corporate Services
Jan 1995 - Dec 2002
Capital Services Group
Chief Operating Officer (Asia), Group CFO
May 2002 - Dec 2017
Capital Servicing Co.
Managing Director & Representative Director
Jul 2007 - Dec 2017
Family Group of Companies
Chief Financial Officer
Apr 2018 - Jul 2019
Public Trust
General Manager - Corporate Trustee Services
Aug 2019 - Present
Discover the public sector and its key players
Discover the investigation
Made with support from