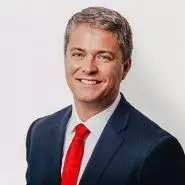 Andrew Sliper
General manager, forestry and horticulture
Appointed January 2016.
Previously based in Melbourne as co-head of Aquila Capital Farms.
Spent eight years in Australia, NZ and Hong Kong with Macquarie Bank, becoming head of Macquarie's agriculture funds business in Asia.
Before Macquarie Bank occupied finance roles in NZ and the United Kingdom.
Has bachelors and postgraduate qualifications from Otago University.
Career
Macquarie Group
Head of Asia - Agricultural Funds Management
Jan 2005 - May 2013
Aquila Capital
Joint Head
Jul 2013 - Dec 2015
Pāmu / Landcorp
General Manager Forestry and Horticulture, General Manager Commercial Development
Dec 2015 - Present
Connected Stories
Discover the public sector and its key players
Discover the investigation
Made with support from