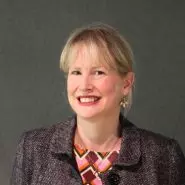 Anne Shaw
Deputy chief executive, housing supply, response and partnerships
Previously at the Department of the Prime Minister and Cabinet, most recently as executive director, greater Christchurch group and before that as executive director, strategy, governance and engagement, involved in the disestablishment of the Canterbury Earthquake Recovery Authority.
Spent more than nine years with the Department of Internal Affairs.
Led the government's information security and privacy work programme and managed local government and community sector policy.
Began career at the Ministry of Housing.
Holds a Master's of Public Management.
Career
Department of Internal Affairs / Te Tari Taiwhenua
Manager, Community and Sector Policy, Relationship Manager, Local/Central Government Interface
Jun 2005 - Sep 2009
Ministry for Women / Manatū Wāhine
Acting General Manager policy, Deputy Policy Manager
Sep 2009 - Dec 2011
Department of Internal Affairs / Te Tari Taiwhenua
Government Relations Manager, Branch Development & Support Manager
Feb 2011 - Aug 2014
Department of The Prime Minister and Cabinet / Te Tari o te Pirimia me te Komiti Matua
Executive Director, Greater Christchurch Group, Director, Office of the Chief Executive
Sep 2014 - May 2020
Ministry of Housing and Urban Development / Te Tūāpapa Kura Kāinga
Deputy Chief Executive, Housing Supply, Response and Partnerships
May 2020 - Present
Discover the public sector and its key players
Discover the investigation
Made with support from