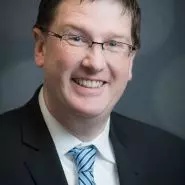 Anthony Heffernan
Director, accounting standards
More than 15 years of professional accountancy experience, providing audit, internal audit and business advisory services in the for-profit, not-for-profit and public sectors.
Previously held senior leadership positions providing assurance and technical advisory services, specialising in IPSAS™ and IFRS implementation and interpretation.
Has been technical advisor to the NZ member on the International Public Sector Accounting Standards Board (IPSASB) from March 2016.
Career
Grant Thornton UK
Audit Senior
Dec 2003 - Mar 2004
External Reporting Board / Te Kāwai Ārahi Pūrongo Mōwaho
Director Accounting Standards, Technical Advisor to the International Public Sector Accounting Standards Board (IPSASB), Acting Director Accounting Standards, Deputy Director Accounting Standards
Nov 2015 - Present
Discover the public sector and its key players
Discover the investigation
Made with support from