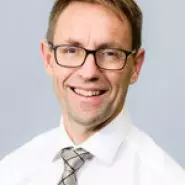 Ashley Bloomfield
Director general and chief executive
Chief executive at Hutt Valley District Health Board (2015-2018), and held senior leadership roles within the Ministry of Health.
Area of professional interest is non-communicable disease prevention and control, and spent 2011 at the World Health Organization in Geneva working in this field at a global level.
Clinical work, specialising in public health medicine.
Qualified in medicine at the University of Auckland in 1990.
Career
Ministry of Health / Manatū Hauora
Acting Deputy Director-General Sector Capability and Implementation
Jan 2012 - Sep 2012
Capital & Coast DHB, Hutt Valley DHB and Wairarapa DHB
Director of Service, Integration and Development and General Manager, Population Health
Oct 2012 - Oct 2015
Hutt Valley DHB
Chief Executive
Oct 2015 - Jun 2018
Capital & Coast DHB
Acting Chief Executive Officer
Jan 2018 - Jun 2018
Ministry of Health / Manatū Hauora
Director-General of Health
Jun 2018 - Present
Discover the public sector and its key players
Discover the investigation
Made with support from