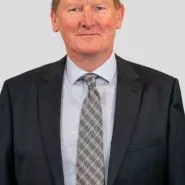 Barry Harris
Chair
Chair of Food Innovation Waikato, Wintec, McFall Fuels and Agricultural Services, and a director of DairyNZ, Primary ITO, WEL Networks Limited and OSPRI and a member of the Waikato River Authority.
Has occupied executive roles including with Environment Waikato, Greater Wellington Regional Council and Hamilton City Council, and with Fonterra.
Previous boards include CentrePort, RD1, AgResearch, International Nutritionals, Hamilton Riverside Hotels and Local Authority Shared Services.
Has a Master's of agricultural science (Hons).
Discover the public sector and its key players
Discover the investigation
Made with support from