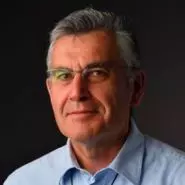 Bill Moran
Chair
Appointed July 2018.
Served on board since September 2016.
Previously chief operating officer at the NZ Treasury, starting in 1985.
Earlier spent eight years as principal economic advisor to two ministers of finance and a deputy minister of finance.
Holds a master's degree in political science from Victoria University of Wellington. Spent eight years on the board of NZ Football.
Career
The Treasury / Te Tai Ōhanga
Chief Operating Officer and Deputy Secretary of Strategy, Performance & Engagement
Aug 1985 - Aug 2016
Connected Stories
Discover the public sector and its key players
Discover the investigation
Made with support from