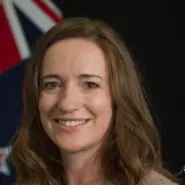 Bridget Musker
Chief financial officer
Appointed on 28 September 2018.
Previously deputy CFO of NZDF and held various roles with Deloitte.
Holds a Master's in business administration. Holds a Bachelor of Commerce from Victoria University and a diploma of chartered accounting.
Member of Chartered Accountants Australia and New Zealand and a graduate of the Australian Centre for Defence and Strategic Studies.
Career
Deloitte
Associate Director SME Accounting at Deloitte, Manager
Jan 1998 - May 2012
New Zealand Defence Force / Te Ope Kātua o Aotearoa
Chief Financial Officer, Chief Financial Officer (Acting), Australian Defence College - Defence and Strategic Studies Course, Deputy Chief Financial Officer, Director Financial Strategy and Modelling
Feb 2014 - Present
Discover the public sector and its key players
Discover the investigation
Made with support from