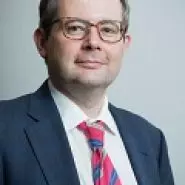 Bryn Gandy
Deputy chief executive, system strategy and investment
Previously deputy chief executive, strategy, governance and people at the Ministry of Defence, leading improvement of long-range strategy and policy advice, as well as a $20 billion capital programme.
In former roles, led agency and sector policy and strategy initiatives, and was an IPANZ supreme award winner for business transformation.
Has held senior roles in health, internal affairs, justice, social and children's sectors.
A public service Leadership Fellow in 2009 and has co-led the design and delivery of award-winning leadership programmes.
Career
Ministry of Social Development / Te Manatū Whakahiato Ora
General Manager, Ministerial and Executive Services, Chief Executive Advisor
Mar 2002 - Apr 2005
Ministry of Social Development / Te Manatū Whakahiato Ora
General Manager, Client Advocacy and Review, Associate Deputy Chief Executive, Corporate and Governance
Oct 2006 - Mar 2012
Ministry of Justice / Tāhū o te Ture
Director, Office of the Deputy Secretary, Legal & Operational Services, Director, Chief Executives Office
Mar 2012 - Feb 2013
Ministry of Defence / Manatū Kaupapa Waonga
Deputy Chief Executive, Strategy, Governance and People, Director, Strategy and Governance
Feb 2013 - Sep 2017
Ministry of Transport / Te Manatū Waka
Deputy Chief Executive, System Strategy and Investment
Oct 2017 - Present
Connected Stories
Discover the public sector and its key players
Discover the investigation
Made with support from