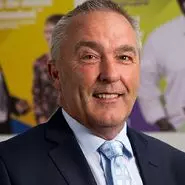 Carl Crafar
Chief operating officer, operations and service delivery
Appointed August 2016 to lead newly created group, which provides a unified operational view of service delivery and customer outcomes.
Long involvement with the social sector, and has held senior roles at the Ministry of Social Development.
Responsible for national service delivery, most recently as deputy chief executive social housing, leading MSD's social housing operations.
Connected Stories
Discover the public sector and its key players
Discover the investigation
Made with support from