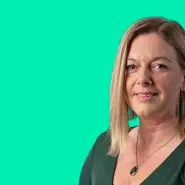 Claire Shaw
General manager, corporate affairs and sustainability
Appointed April 2020.
Responsible for public relations strategy, sustainability, external and internal communications.
Previously acting GM for office of the chief executive, a corporate communications manager, and on the board of Drive Electric.
Joined Meridian in 2009 after a career in journalism in the UK and Ireland.
Holds an Honours degree in English Literature from the University of Wales, Bangor.
Career
NZ Qualifications Authority / Mana tohu Mātauranga o Aotearoa
Team Leader editorial desk
Aug 2006 - Aug 2007
Meridian
General Manager Corporate Affairs and Sustainability, Acting GM Office of the CE Meridian, Corporate Communications Manager
Aug 2009 - Present
Meridian
Corporate Affairs Manager
Feb 2019 - Present
Discover the public sector and its key players
Discover the investigation
Made with support from