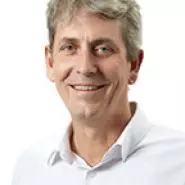 Cobus Nel
General manager, information services and technology
Joined 2011.
Has held senior roles including IST strategy and architecture manager.
Previously network solutions manager at Alcatel-Lucent and technical lead for Transpower's telecommunications and networking programme.
Has experience in defence, enterprise, telecommunications and utilities organisations.
Holds a Masters in project management and engineering (electronics) from the University of Pretoria.
Career
DataFusion Systems (Pty) Ltd & Spescom DataVoice (Pty) Ltd
Product Manager: DataVoice Recorders, DataVoice Recording Centre
Mar 1997 - Dec 1999
Marconi Communications South Africa
Head: Transport and Wireline Access
Jan 2000 - Dec 2004
CSIR
Research Group Leader: Mathematical and Computational Modelling, Business Area Manager: Systems Modelling
Feb 2004 - Dec 2007
Alcatel-Lucent
Programme Network Solutions Director, Network Solutions Manager
Mar 2008 - Oct 2011
Transpower
General Manager - IST, General Manager - Grid Projects (Acting), Strategy and Architecture Manager - IST, Solution Architect Manager, Solution Architect, Information Services & Technology
Oct 2011 - Present
Discover the public sector and its key players
Discover the investigation
Made with support from