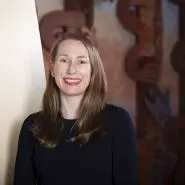 Courtney Johnston
Tumu whakarae (chief executive)
Appointed December 2019.
Rejoined Te Papa as director audience and insight in 2018.
Director of The Dowse Art Museum and Petone Settlers Museum Te Whare Whaakaro o Pito-one, 2012-2018.
Immediate past chair of Museums Aotearoa.
Governance and advisory roles included at Inland Revenue and MBIE.
Masters in Art History from Victoria University of Wellington.
Career
National Library of New Zealand
Web Manager, Web Editor
Sep 2006 - Jun 2010
National Digital Forum
Board Member
Jan 2009 - Dec 2011
Boost New Media
General Manager
Jun 2010 - Oct 2012
Hutt City Council
Director, Hutt City Museums
Oct 2012 - Aug 2018
Museum of New Zealand / Te Papa Tongarewa
Tumu Whakarae | Chief Executive, Director, Audience + Insight
Sep 2018 - Present
Discover the public sector and its key players
Discover the investigation
Made with support from