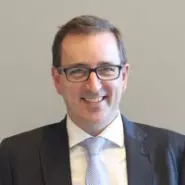 Craig Jones
Deputy government statistician and deputy chief executive, data system leadership
Appointed May 2020.
Previously deputy secretary, evidence, data and knowledge at the Ministry of Education.
Spent 16 years in the New South Wales public service, holding leadership roles in justice, the Treasury, and education.
Graduated from Otago University in 2000 and was awarded a PhD in forensic psychology from the University of New South Wales.
Career
NSW Treasury
Manager, Centre for Program Evaluation
Oct 2012 - Jun 2013
NSW Department of Education and Communities
Director, Evaluation and Major Projects, Centre for Education Statistics and Evaluation
Jul 2013 - May 2016
Ministry of Education / Te Tāhuhu o te Mātauranga
Deputy Secretary
May 2016 - May 2020
Statistics New Zealand / Tatauranga Aotearoa
Deputy Chief Executive
May 2020 - Present
JJ Ltd
Board Member
Jul 2021 - Present
Discover the public sector and its key players
Discover the investigation
Made with support from