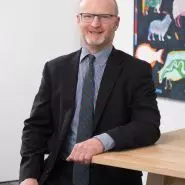 Dan Bolger
Deputy director general, NZ Fisheries
Joined the former Ministry of Agriculture and Fisheries in 1986 as an agricultural economist.
Previous role as deputy director-general of the Ministry of Agriculture and Forestry's (MAF) strategy and performance group
Responsible for leading MAF's corporate strategy management, organisational planning and performance, internal governance support, risk and assurance, and communications functions.
Extensive background with MAF's policy team, focusing on issues affecting the economic performance of agriculture and forestry.
Discover the public sector and its key players
Discover the investigation
Made with support from