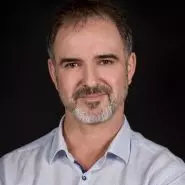 David Strong
Chief executive
Specialist advisor to major motion pictures and international streaming TV series, including Mulan and the Lord of the Rings TV series.
Has written, directed and produced several award-winning independent short films and collaborated on large multi-media theatre productions.
Founding member and inaugural chair of ScreenSafe. Led Reform of Vocational Education at the Tertiary Education Commission.
Formerly with the Army in the Middle East, Sarajevo, Bosnia and East Timor.
Career
The Battle Department
Company Owner
Jan 2018 - Jul 2021
CRAFTINC. FILMS
Director, Writer, Director and producer - Maunga - Short Film
Jan 2018 - Jul 2021
Land Information NZ / Toitū Te Whenua
Change Director: Property System and STEP
Jan 2019 - Sep 2019
Tertiary Education Commission / Te Amorangi Mātauranga Matua
Director - Reform of Vocational Education (RoVE)
Sep 2019 - Jul 2021
NZ Film Commission / Te Tumu Whakaata Taonga
Chief Executive Officer
Jul 2021 - Present
Connected Stories
Discover the public sector and its key players
Discover the investigation
Made with support from