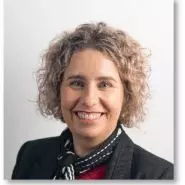 Diana Sarfati
Chief executive and national director of cancer control
Public health physician, cancer epidemiologist and health services researcher.
Previously head of the Department of Public Health, and was director of the cancer and chronic conditions research group at University of Otago, Wellington.
Has led a large body of research on disparities in cancer outcomes.
A member of numerous international committees, and led a Lancet oncology series on cancer in small island developing states.
Former member of many national groups, programmes and committees.
Qualifications include MBChB, MPH, PhD, and FNZCPHM.
Career
University of Otago
Professor, Associate Professor
Jan 2006 - Dec 2019
Cancer Control Agency / Te Aho o Te Kahu
Chief Executive Officer
Dec 2019 - Present
Discover the public sector and its key players
Discover the investigation
Made with support from