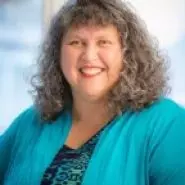 Erica Gregory
Manahautū, kaupapa kura taiao
Joined EPA in November 2016 as a principal adviser.
Has led the development and implementation of the EPA's mātauranga programme.
Extensive background in public sector policy development and implementation for the Ministry for Economic Development and Ministry for Primary Industries.
Focuses on Māori engagement in a range of economic development and environmental management issues.
Of Waikato and Ngāti Maniapoto descent.
Career
Ministry of Economic Development
Policy Analyst
Dec 1999 - Sep 2006
Ministry of Agriculture and Forestry
Senior Adviser
Sep 2006 - Feb 2012
Ministry for Primary Industries / Manatū Ahu Matua
Senior Advisor, Senior Implementation Adviser
Mar 2012 - Nov 2016
Environmental Protection Authority / Te Mana Rauhī
Manahautū Kaupapa Kura Taiao, Prinicpal Advisor
Nov 2016 - Present
Discover the public sector and its key players
Discover the investigation
Made with support from