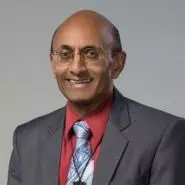 Ganesh Nana
Chair
Previously spent 22 years at consultancy Business and Economics Research Limited (BERL).
Highlight was strengthening relationships with Māori entities and building an understanding of te ōhanga Māori (Māori economics).
Appointed to the government-established Welfare Expert Advisory Group, which reported back in 2019 with Whakamana Tangata – Restoring Dignity to Social Security in NZ.
Earlier, a part-time lecturer at Victoria University and primary caregiver for his young children.
Researcher at the UK House of Commons, gaining experience with IMF and OECD economic models.
Career
Business and Economic Research Limited (BERL)
Research Director
Jan 1998 - Dec 2021
Estate Pukepuke Tangiora
Member Board Of Trustees
May 2014 - Feb 2017
Welfare Expert Advisory Group
Member
May 2018 - Feb 2019
Destination Rotorua
Director
Aug 2019 - Dec 2021
New Zealand Productivity Commission / Te Kōmihana Whai Hua o Aotearoa
Chair
Feb 2021 - Present
Discover the public sector and its key players
Discover the investigation
Made with support from