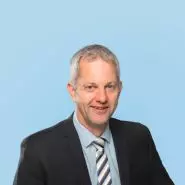 Gavin Ross
Group general manager, marketing and innovation
Previously chair of NZBIO, the NZ Industry organisation for Biotechnology industries.
After several years with Genesis R&D Corporation, in 2005 appointed as predecessor organisation HortResearch's first vice president business development in the USA.
Returned to NZ in 2010, and for seven years was general manager business development.
Joined HortResearch as a research scientist and in the late 1990s was central to the establishment of genomics research for major horticultural crops.
Has a BSc (Hons) from Canterbury University, and a PhD from the Queen's University of Belfast (UK).
Career
AgriGenesis
Business Development
Jan 2004 - Dec 2005
Plant and Food Research / Rangahau Ahumāra Kai
Group General Manager, Marketing & Innovation, General Manager, Business Development
Jan 2010 - Present
2before Performance Nutrition
Director
Jan 2020 - Present
The Kiwifruit Breeding Centre
Interim Chief Executive Officer
Jan 2021 - Oct 2021
Discover the public sector and its key players
Discover the investigation
Made with support from