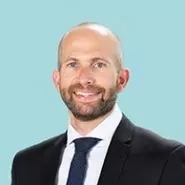 Geoff Cooper
General manager, strategy
Background in global policy, having worked for the UN, the US Treasury, and the US Federal Reserve.
Former chief economist for Auckland Council, working on infrastructure, housing, regulation and financial policy. As chief economist at PwC, contributed to the economic appraisal of large infrastructure projects, including Wellington's Let's Get Wellington Moving programme, Auckland Light Rail, Hamilton to Auckland High Speed Rail and Queenstown's Way to Go programme.
Holds a Master of Economics with first class honours from Auckland University and a Master of Public Affairs from Princeton University.
Connected Stories
Discover the public sector and its key players
Discover the investigation
Made with support from