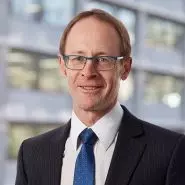 Geoff Williamson
General manager, organisation performance
Appointed July 2011.
Previously director corporate services at the Tertiary Education Commission.
Previous roles included chief financial officer at the National Library of NZ and a range of roles at Deloitte.
Holds a BCA from Victoria University, an Executive Master of Public Administration through the Australia and NZ School of Government and is a chartered accountant.
Discover the public sector and its key players
Discover the investigation
Made with support from