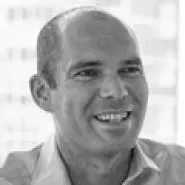 George Crosby
General manager, portfolio completion
Appointed 2008.
Instrumental in establishing the portfolio investments team.
Oversees implementation of the NZ Super Fund's Reference Portfolio, currency overlay, rebalancing and liquidity management and internal investment mandates with a credit and arbitrage focus.
Previously traded derivatives books at Westpac, BNP Paribas and Toronto Dominion Bank in Wellington and London.
Career
BNP Paribas
Interest rate trading
Jan 2005 - Dec 2007
TD
Director, Interest rate trading
Jan 2007 - Dec 2008
The New Zealand Super Fund / Te Kaitiaki Tahua Penihana Kaumātua o Aotearoa
General Manager Portfolio Completion, Head of Portfolio Invesments
Aug 2008 - Present
Te Ohu Kaimoana
Independent Member Audit and Risk Committee, Director Te Ohu Kaimoana Portfolio Management Services Limited
May 2013 - Apr 2018
Longroad Energy
Director
Jan 2020 - Present
Discover the public sector and its key players
Discover the investigation
Made with support from