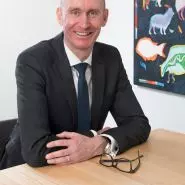 Gillon Carruthers
Deputy director general, public affairs
Appointed to the newly established public affairs branch in July 2019.
Previously a journalist, notably with the BBC and Radio NZ, then spent seven years as a ministerial press secretary.
Before joining MPI, Gillon was general manager public affairs at Corrections, where he led the media, ministerials, and strategic communications teams.
Discover the public sector and its key players
Discover the investigation
Made with support from