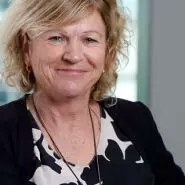 Glenda Harvey
General manager, people, culture and safety
Appointed January 2020.
More than 25 years' senior management experience in human resources, organisational culture/capability development, health and safety, and governance roles in the manufacturing, construction and health sectors.
Earlier NZ country manager for Holcim, a cement and building materials supplier.
Previous roles with Holcim in both NZ and Australia for more than 20 years.
Career
Christchurch Hospital
Human Resources Manager
Nov 1999 - May 2001
Holcim NZ
Human Resources / Health and Safety / Communications Manager
May 2001 - Oct 2010
Holcim Australia
Executive General Manager Human Resources/ Health and Safety / Procurement
Nov 2010 - Dec 2014
Holcim Australia and NZ
Country Manager
Jan 2015 - Apr 2019
Worksafe / Mahi Haumaru Aotearoa
General Manager People Culture Safety
Jan 2020 - Present
Discover the public sector and its key players
Discover the investigation
Made with support from