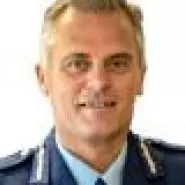 Glenn Dunbier
Deputy commissioner, operations
Appointed early 2020.
Responsible for supervising day-to-day policing and overseeing 12 districts.
Previously on a three-year secondment in Canberra with the Australian Defence Department.
Appointed deputy commissioner resource management in 2014.
Liaison officer for Anzac commemorations in Turkey from 2012-2014.
Joined the police in 1985 and began his career in South Auckland.
Has served in uniform, CIB and covert roles.
Discover the public sector and its key players
Discover the investigation
Made with support from