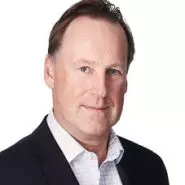 Graham Mitchell
Chief executive
Previously CEO of Cogent Communications.
Previously headed US telecommunications venture Optical WDM OEM.
During ten years at Telecom NZ held senior positions including group GM of business, wholesale and network services and GM of the internet and directories division, both in Australia.
Corporate finance experience derived from roles with Telecom, Brierley Investments, Electricity Corporation and Transpower.
Career
RBN
CEO
Aug 2004 - May 2008
Cogent Communciations
CEO
Jul 2007 - Sep 2009
Strategic Associates
Consultant
Oct 2009 - Dec 2009
Crown Fibre Holdings
CEO
Jan 2010 - Jul 2017
Crown Infrastructure Partners
CEO
Jul 2017 - Present
Connected Stories
Discover the public sector and its key players
Discover the investigation
Made with support from