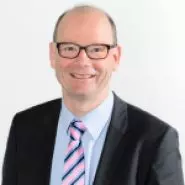 Grant Klinkum
Chief executive
Joined NZQA in early 2014.
Has occupied deputy chief executive positions.
Previously seconded to the Ministry of Education.
Responsible at different times for stakeholder engagement, the chief executive's office and the tertiary investment function for the Tertiary Education Commission, 2007- 2014.
Earlier deputy chief executive for an Institute of Technology, and Dean of Faculty at two tertiary education organisations.
PhD in political science from Victoria University, a Master's in education administration from Massey University and an MA from Canterbury University.
Discover the public sector and its key players
Discover the investigation
Made with support from