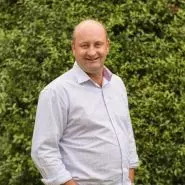 Greg Rossiter
Technology and digital services director
Appointed January 2019.
Previously general manager of business improvement and systems at Enable Networks.
Performed a mix of Asia-Pacific and global IT leadership at Invacare Corp, a large US-headquartered home medical equipment company.
Early career involved IT Management roles at Tip Top Ice Cream and Lion Nathan.
Has a BCom from Lincoln University and an MBA from Canterbury University.
Career
Tip Top Ice Cream
IT Manager
Jan 1999 - Dec 2001
Invacare Corporation
Program Leader - FDA Unique Device Identifier (UDI) Compliance, Director - Global Business Analytics & Data Management
Jul 2010 - Oct 2016
Enable Networks
GM Business Improvement and Systems
Oct 2016 - Dec 2018
Agresearch / Āta Mātai, Mātai Whetū
Director, Technology and Digital Services
Jan 2019 - Present
Farmax Ltd
Director
May 2019 - Present
Discover the public sector and its key players
Discover the investigation
Made with support from