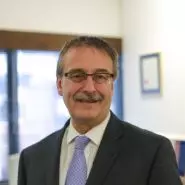 Greg Schollum
Deputy controller and auditor general
Appointed September 2015.
Joined the Office of the Auditor-General in September 2004.
Previously chief financial officer for Greater Wellington Regional Council and before that an audit director with Audit NZ.
Member of the financial reporting standards board of the NZ Institute of Chartered Accountants for eight years.
NZ representative on the International Public Sector Accounting Standards Board 2004-2008, and on the NZ Accounting Standards Board 2011-2015.
Fellow of the Institute of Chartered Accountants and has an MBS from Waikato University.
Connected Stories
Discover the public sector and its key players
Discover the investigation
Made with support from