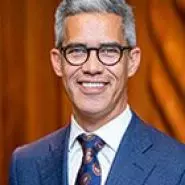 Hoani Lambert
Deputy chief executive, enterprise partnerships
Responsibilities include the National Library, Archives NZ and Ministerial and Secretariat Services.
In charge of major transformation projects and programmes including Tāhuhu – upgrading and construction of archives facilities.
Previously deputy chief executive, voices of children at Oranga Tamariki/Ministry for Children.
Responsible for overseeing new legislative duties in relation to the Treaty of Waitangi.
Specialises in communications, public relations and social marketing.
Has worked at Parliament, directed biosecurity border operations, and worked as a diplomat with the Ministry of Foreign Affairs and Trade.
Discover the public sector and its key players
Discover the investigation
Made with support from