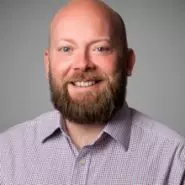 James Pinner
Chief executive (acting)
Appointed in 2019 to establish the Elevate NZ Venture Fund and support the Aspire NZ Seed Fund.
More than 20 years of corporate finance experience.
Spent 15 years in London, worked in North America, Europe, Africa and South-East Asia, and more recently for a large family-owned conglomerate in NZ.
Fellow of the Institute of Chartered Accountants of England and Wales, holds a BSc (Hons) from Leeds University, and is a member of the NZ Institute of Directors.
Career
Religare Capital Markets
Director, Corporate Finance
May 2007 - Feb 2012
VSA Capital
Director
Mar 2012 - Apr 2013
Hydrocarbon Capital Limited
Owner
May 2013 - Dec 2018
Todd Corporation
Manager, Strategy and Corporate Development
Apr 2014 - Aug 2019
NZ Growth Capital Partners
Acting Chief Executive Officer, Investment Director
Aug 2019 - Present
Connected Stories
Discover the public sector and its key players
Discover the investigation
Made with support from