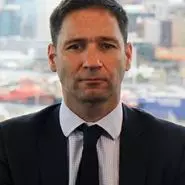 Jamie Bamford
Deputy chief executive, international and governance
Joined Customs in 2015 as the group manager, intelligence, investigations and enforcement. Led and supported the organisation's move towards an intelligence-led, risk-based border management approach.
Focused on increasing Customs' ability to identify risk, target and detect non-compliance, and carry out enforcement.
Previously worked in the NZ intelligence community. Has also worked for the London Metropolitan Police Service, including Special Branch, and was based at Heathrow Airport and Scotland Yard.
Discover the public sector and its key players
Discover the investigation
Made with support from