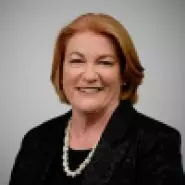 Jan Pierce
Kaihautū, customer delivery
Appointed August 2021.
Joined Toitū Te Whenua as deputy chief executive location information in 2009.
Chairs and has participated in the LINZ Resilience Board, Provincial Growth Fund Elevation data programme, Māori Land Service project, and the Natural Resources Sector Leadership Group.
NZ lead for the Australia and NZ Satellite Based Augmentation System programme in partnership with GeoScience Australia.
Previously a member of the senior leadership team of Farmers Mutual Group.
Career
Land Information NZ / Toitū Te Whenua
Kaihautū Deputy Secretary Customer Delivery, Deputy Chief Executive Location Policy & Overseas Investment, Deputy Chief Executive Location Information, General Manager Customer Services
Aug 2009 - Present
Discover the public sector and its key players
Discover the investigation
Made with support from