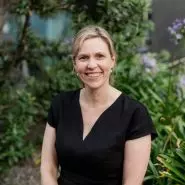 Jo Hendy
Chief executive
Led the Secretariat of the Interim Climate Change Committee and oversaw the committee's inquiry into renewable electricity.
Previously director of research and analysis for the Parliamentary Commissioner for the Environment, led independent environmental investigations into issues including sea-level rise and agricultural greenhouse gas emissions.
Spent seven years working for Motu Economic and Public Policy Research.
Holds a BSc (Hons) in Mathematics, and a Graduate Diploma in Applied Science (Meteorology).
Career
Parliamentary Commissioner for the Environment / Te Kaitiaki Taiao a Te Whare Pāremata
Director - Research and Analysis
Dec 2007 - Apr 2018
Interim Climate Change Committee
Inquiry Director
Jun 2018 - Dec 2019
Climate Change Commission / He Pou a Rangi
Chief Executive
Dec 2019 - Present
Connected Stories
Discover the public sector and its key players
Discover the investigation
Made with support from