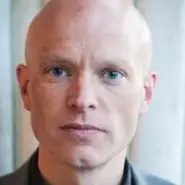 Joe Fowler
Deputy chief executive, investment and outcomes
Appointed September 2021.
Heads Te Aka Tūhono, the Investment and Outcomes Group, which manages Te Tahua Whakamarohi Cultural Sector Regeneration Fund to support arts and culture.
Previously at Oranga Tamariki as general manager commissioning.
Was a senior manager in central and local government in the UK.
Has worked with iwi, Māori, non-governmental organisations and internal stakeholders to re-design the agency's procurement, funding and contracting.
Career
Office of the Deputy Prime Minister
Project Manager
Aug 2001 - Dec 2003
Department of Communities and Local Government
Programme Manager
Feb 2003 - Dec 2007
Sheffield City Council
Director of Commissioning, Director of Communications and Performance
Jul 2009 - Apr 2017
Ministry for Children / Oranga Tamariki
General Manager Commissioning
May 2017 - Aug 2021
Ministry for Culture and Heritage / Manatū Taonga
Deputy Chief Executive - Investment and Outcomes
Sep 2021 - Present
Discover the public sector and its key players
Discover the investigation
Made with support from