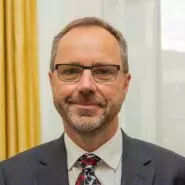 John Ryan
Controller and auditor general
Appointed July 2018.
Previously a board member of the Royal NZ Ballet, the NZ Festival, and the Wellington Jazz Festival.
Led some of the largest programmes of capital works in the public sector, large-scale change management, and significant regulatory reform.
Studied strategic leadership at Oxford University and is a Fellow of the NZ Institute of Chartered Accountants.
Holds a BCA from Victoria University.
Discover the public sector and its key players
Discover the investigation
Made with support from